LEADING INNOVATION IN THERMAL TRANSFER
A glimpse into our heat exchange legacy
From the heart of Rotterdam's historic "Scheepvaartkwartier" – the illustrious Shipping Quarters – emerges the story of the ICARUS Heat Exchange Group. Founded in 1996, we began with a dream: to reshape the landscape of industrial heat exchange solutions.
Our dedication to quality and precision has allowed us to forge robust partnerships over the years. Together with our esteemed associates, we design and craft state-of-the-art heat exchange equipment that stands testament to our commitment.
What differentiates us? A steadfast commitment to innovation, punctuated by our adaptable equipment designs. We pride ourselves on merging flexibility with swift delivery, ensuring that our clients receive timely and tailored solutions. Our competitive price-to-quality ratio further emphasizes our unwavering focus on providing unparalleled value. Interested in learning more about our story? Click here to delve deeper.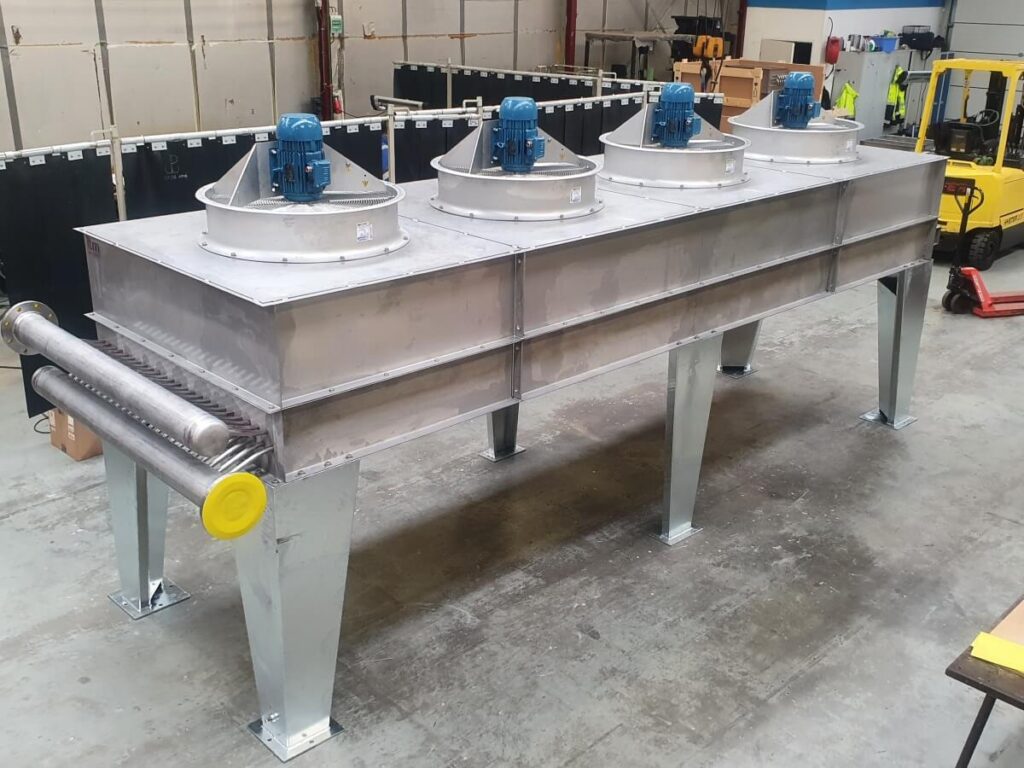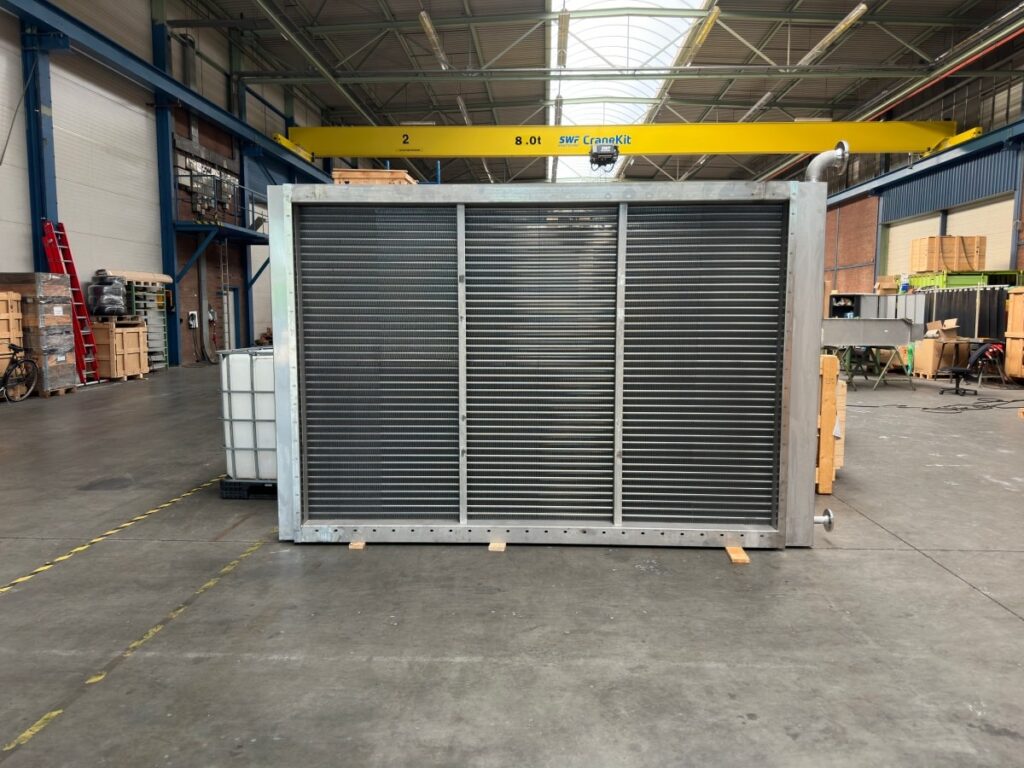 Dutch excellence in heat exchange
At ICARUS Industrial, we blend Dutch craftsmanship with innovative technology, redefining the gold standard for industrial heat exchangers. Dive into the future of sustainable manufacturing, where our Dutch-engineered solutions elevate energy efficiency to unparalleled heights.
Industrial Heat Exchangers
Combined equipment such as ventilated dry coolers, condensers, cooler cabinets incl. filters.
Electrical Heat Exchangers
Electrical heat exchangers for the purpose of
heating air or fluids.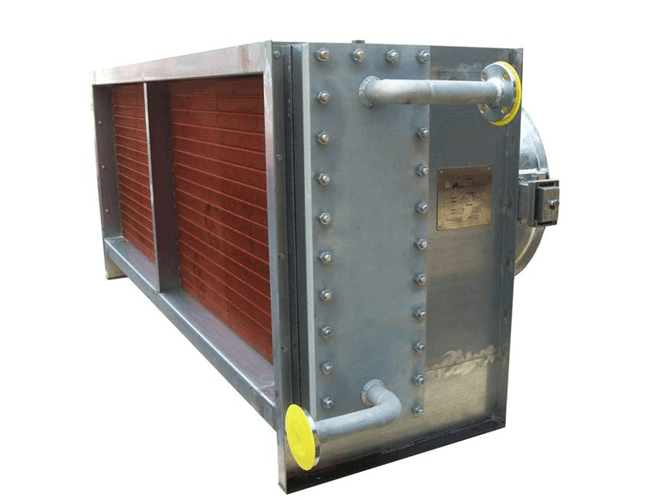 Steam heaters, main air heating systems, thermal oil heaters, process air coolers, dehumidifying coolers, lube oil coolers, bare tube preheaters, heat recovery systems, flue gas coolers.
Extensive experience with heat exchange equipment
At the heart of ICARUS Heat Exchange Group lies a B2B-centric ethos. We pride ourselves on forging enduring partnerships with industry front-runners. From Original Equipment Manufacturers who prioritize precision, to Integrated System Installers seeking seamless integration, and End Users demanding the pinnacle of performance – our clientele reflects our dedication to serving the best in the business. Dive into our client base and discover the spectrum of industries that trust in our expertise.
Thermal Insulated Air Heater
The Thermal Insulated Air Heater epitomizes efficient heat transfer. Its superior insulation minimizes heat loss, ensuring maximum energy use. Crafted from high-grade materials, it promises durability and optimal heat consistency. The design ensures uniform heating, while precision temperature controls cater to varied applications. Integrated safety mechanisms further affirm its position as a leading solution in advanced thermal technology.
The Methane Cooler stands at the forefront of efficient cooling technology. With impeccable insulation, it guarantees minimal energy wastage. Constructed from top-tier materials, it ensures longevity and consistent cooling performance. Its design promotes even temperature distribution, and its precise controls adapt to diverse cooling needs. Enhanced safety features solidify its status as a pinnacle in contemporary cooling solutions.
The Process Heater (tube) exemplifies advanced heating mastery. Crafted with superior materials, it offers unparalleled durability and efficiency. Its tubular design ensures uniform heat distribution, optimizing process outcomes. Precision controls allow for adaptable temperature management tailored to specific process needs. Integrated safety protocols elevate its rank in modern heating solutions.
Elevate your efficiency with Dutch-engineered solutions tailored for your needs. Fill out the details below, and our team will provide a personalized quote to help you harness the power of optimized energy in manufacturing. Step into the future, one quote at a time.
ICARUS Heat Exchangers
Heat exchangers
At ICARUS Industrial, we've been at the forefront of heat exchange innovation, continuously exploring and developing technologies to drive efficiency and sustainability in diverse industries. Today, we're excited to delve into the world of our latest breakthrough: the innovative water-to-air exchanger. Engineered with meticulous precision and cutting-edge technology, this game-changing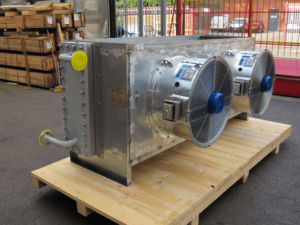 Industrial coolers
Welcome to the fascinating world of propylene glycol cooling! ICARUS Industrial, a leading finned tube heat exchanger manufacturer, invites you to explore the advantages and applications of propylene glycol cooling in modern industrial processes. Table of Contents Understanding propylene glycol Propylene glycol is an organic compound widely used for its
Heat exchangers
Welcome to the world of heat exchange systems, where energy efficiency and innovative technology transform the way industries use and manage energy. ICARUS Industrial is at the forefront of this revolution, with our robust finned heat exchangers. We provide bespoke, cost-effective solutions with direct manufacturer benefits, setting us apart in